Merchandise
The current CBJFC merchandise range is available for viewing below, and can be ordered by downloading, completing and emailing this order form to merchandise@caulfieldbears.com.au . Payment can be made via EFT to:
Caulfield Bears JFC  BSB: 633 000  ACT: 147902365 (details are also included on the order form). 
There will also be a number of opportunities to purchase merchandise throughout the year from stalls set up on match days.
Please also see Team App for online ordering of merchandise.
Contact for merchandise (e) merchandise@caulfieldbears.com.au or Sam Healey on 0408 346 088.
---
Club Shorts - HOME
$25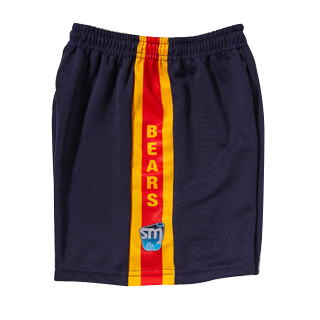 Compulsory for all players
---
Available sizes:
26,28,30,32,34,36,38 

As a guide size 32 is approx a PSW Size 12
Club Shorts - AWAY
$25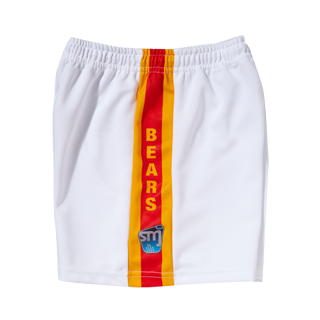 Compulsory for all players
---
Available sizes:
26,28,30,32,34,36,38

As a guide size 32 is approx a PSW Size 12
Hoodie
$50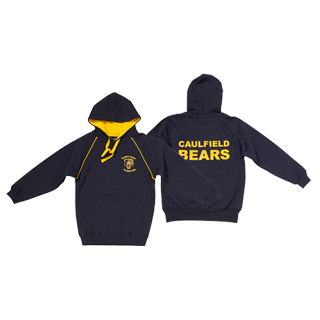 Fleece fabric 310gsm
Contrast piping & hood lining
Front pocket
---
Available sizes:
CHILD   8,10,12,14,16
ADULT  S,M,L,XL,XXL